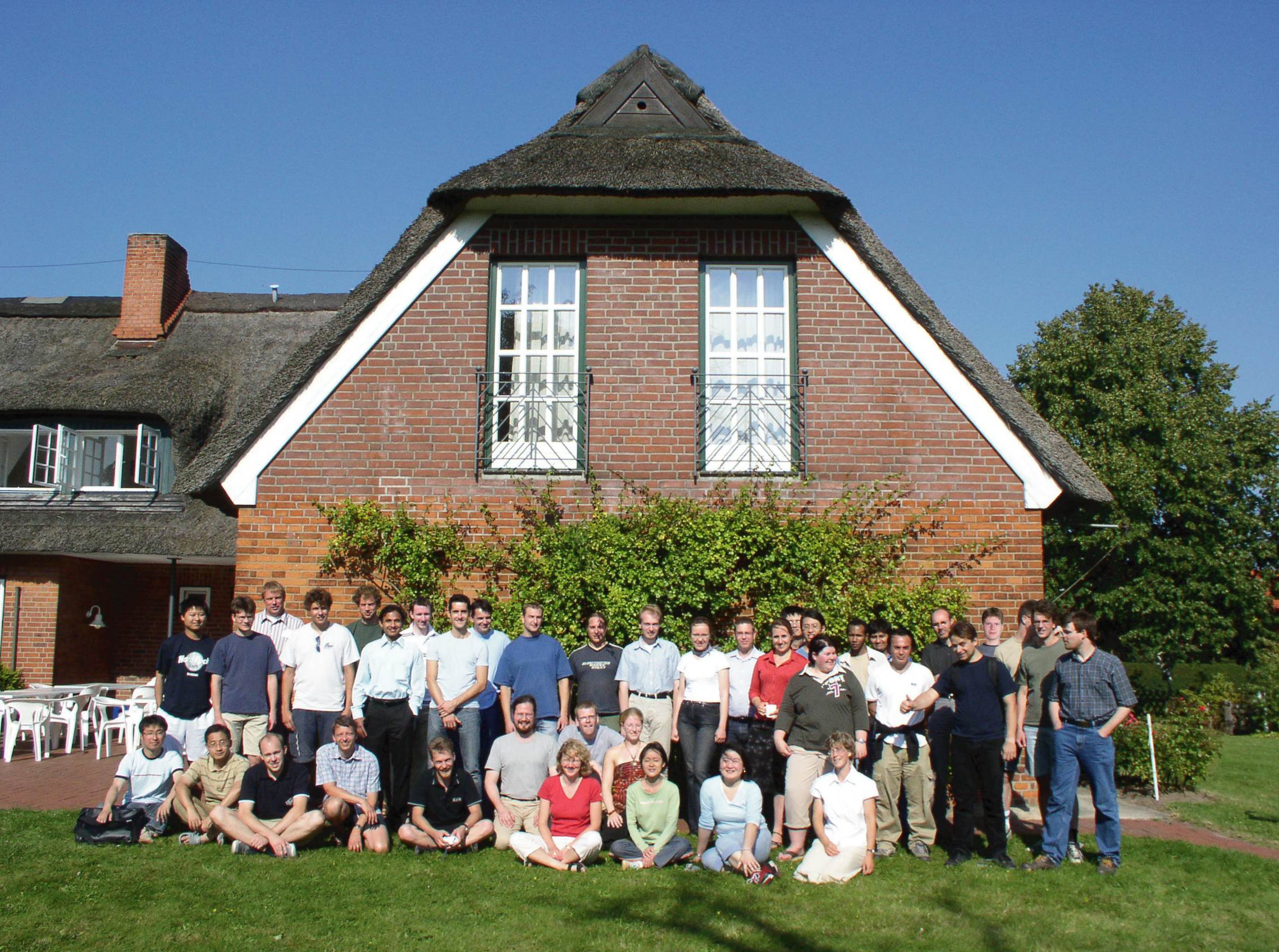 Prof. Kipp, Prof. Magnussen and Prof. Müller invited to the joint solid State physics seminar in the idyllic seaside resort of Sehlendorf on the Baltic sea coast (Sept. 07-09, 2003). The aim of this internal seminar is to broaden the scientific horizon of all participants while encouraging interaction and scientific discussion in a relaxed atmosphere.

There were morning and afternoon sessions. Each session had a theme and consisted of an introductory talk that will be followed by shorter more specific contributions. Topics included: Nanotechnology, Biological Materials, Experimental Methods, Molecular Switches.

The organizers, Karin Griewatsch an Martin Marczynski.